Mary's Memory Paintings
Art at the Farm
Saturday, September 9 and Sunday, September 10, Noon – 5pm
&
Saturday, September 16 and Sunday, September 17, Noon – 5pm
Hope to see you there.
Studio and Gallery
20451 Porterfield Road, Caledon.
For questions 416-998-2008.
Harvest Moon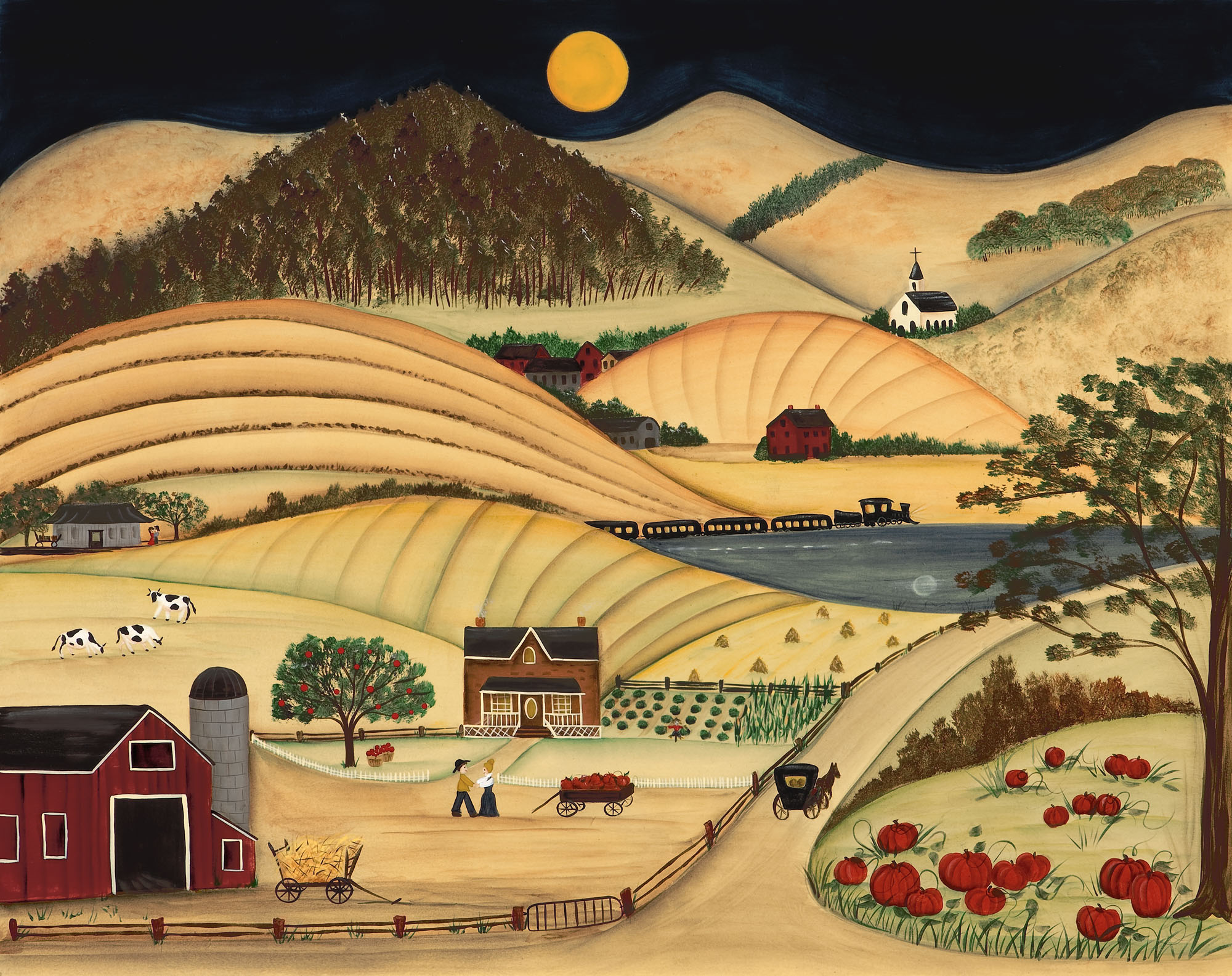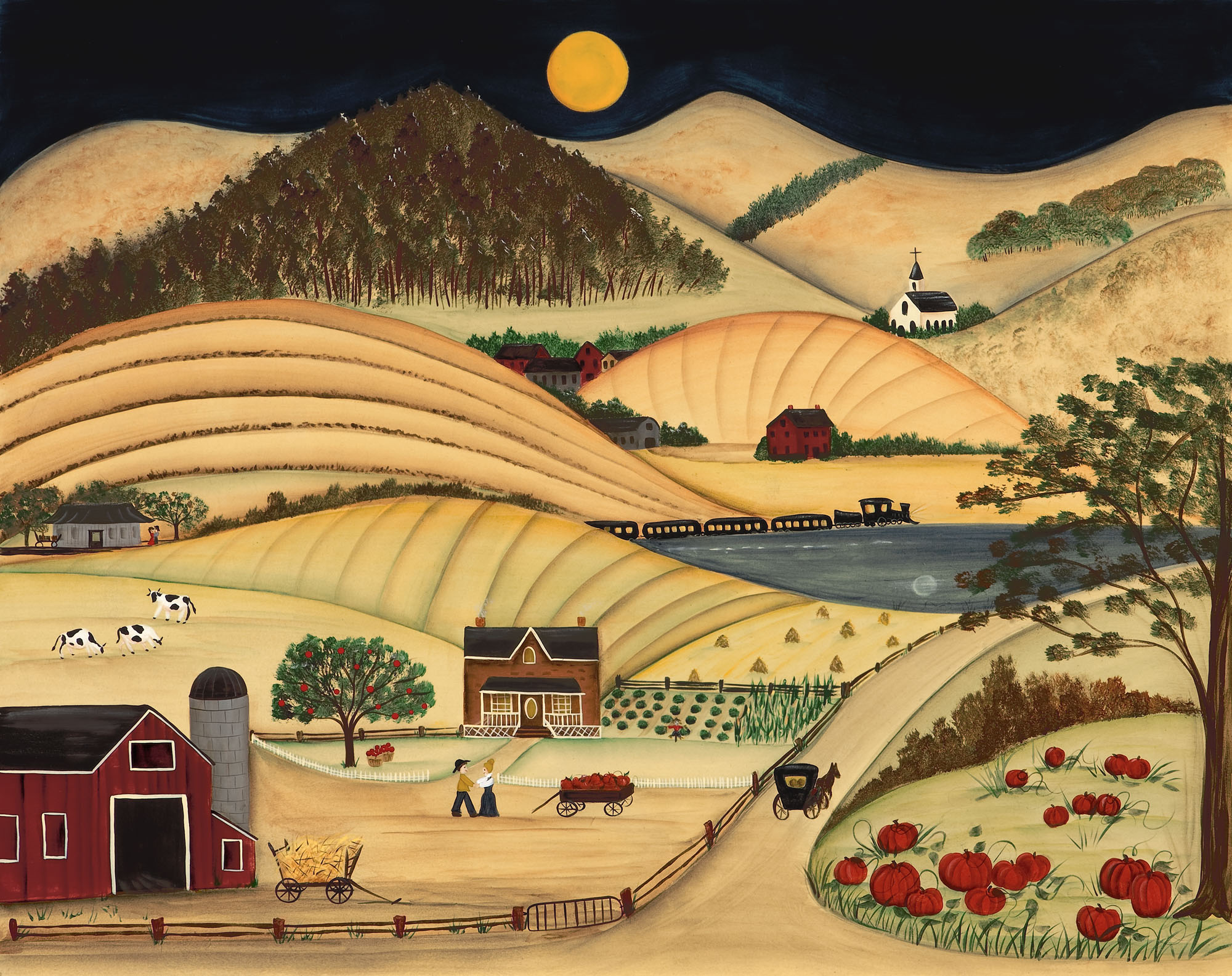 I find great joy in the creation of my Memory paintings. Each work is inspired by recalling the many wonderful memories of my childhood.
They take a great deal of time and patience. They grow from a simple thought and take on a life of their own. I can only complete three or four
per year and so they are priced accordingly.
Because it is important to me that I am able to share all of my work with a wide audience, I have, after a great deal of effort, been fortunate to find a
Master Printer who understands and loves my work.
We are able to offer beautiful Limited Edition Giclée Reproductions of every painting on the website. These Reproductions are 18" x 24".
Unframed $150.00, Studio Framed $225.00 + tax (free shipping).
Please enjoy your travels through my memories and I hope you remember a few of your own.
Testimonials
"We have the painting on a wall in the open area that is the dining room/ kitchen and see if continually. We can't stop commenting on how we like it. I now know every person and pig and duck who are going to market!!" – Ralph Manktelow
"Oh Mary – the whole family of 5 of us absolutely love 'The Tree' painting. Thank you so much for being so talented!" – Jo Carroll