For information concerning purchase, please contact mary@maryscattergood.com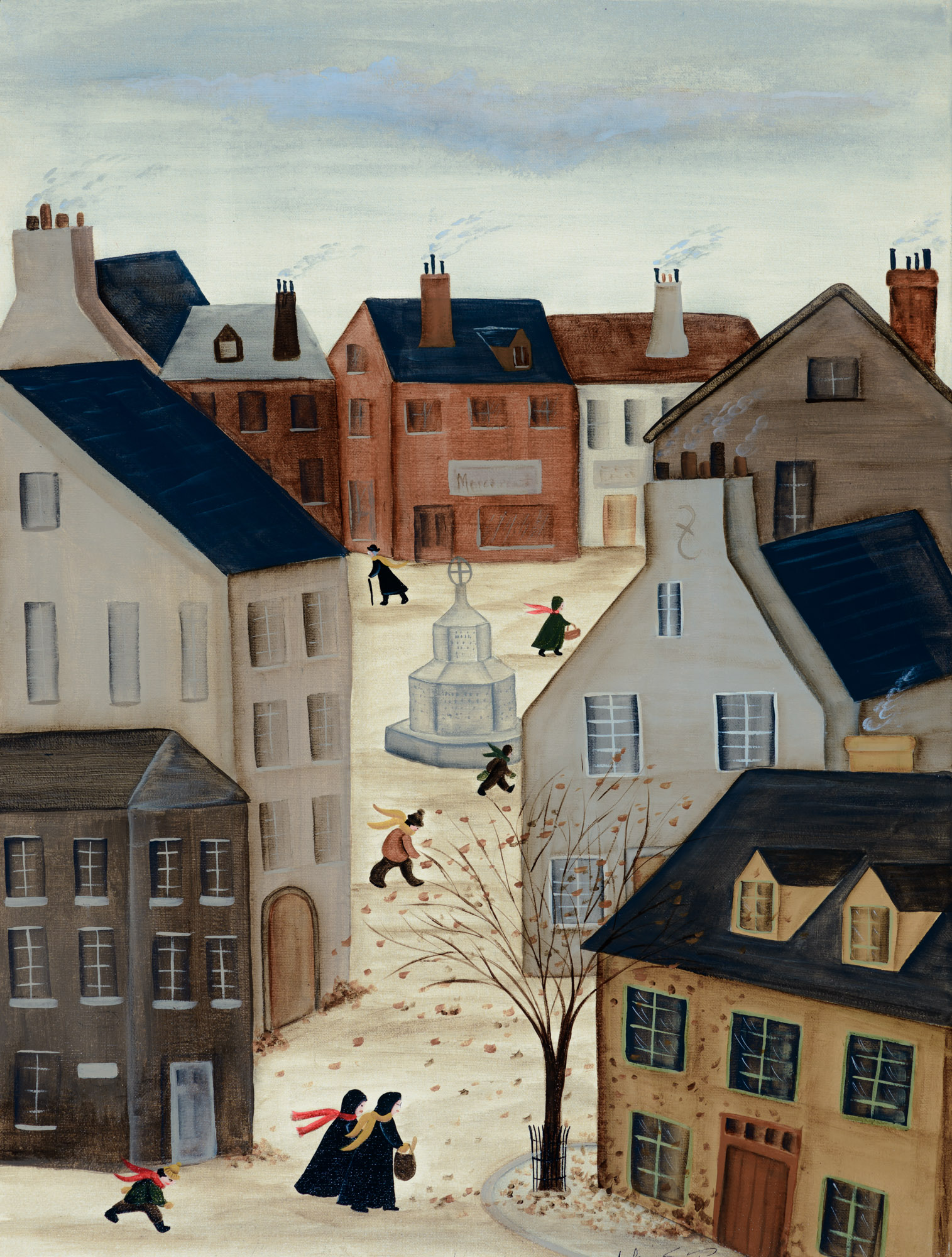 Old Montreal
I received a card from friends visiting Paris and for some reason it stirred memories of Old Montreal. This is the first painting in the series: Old Montreal.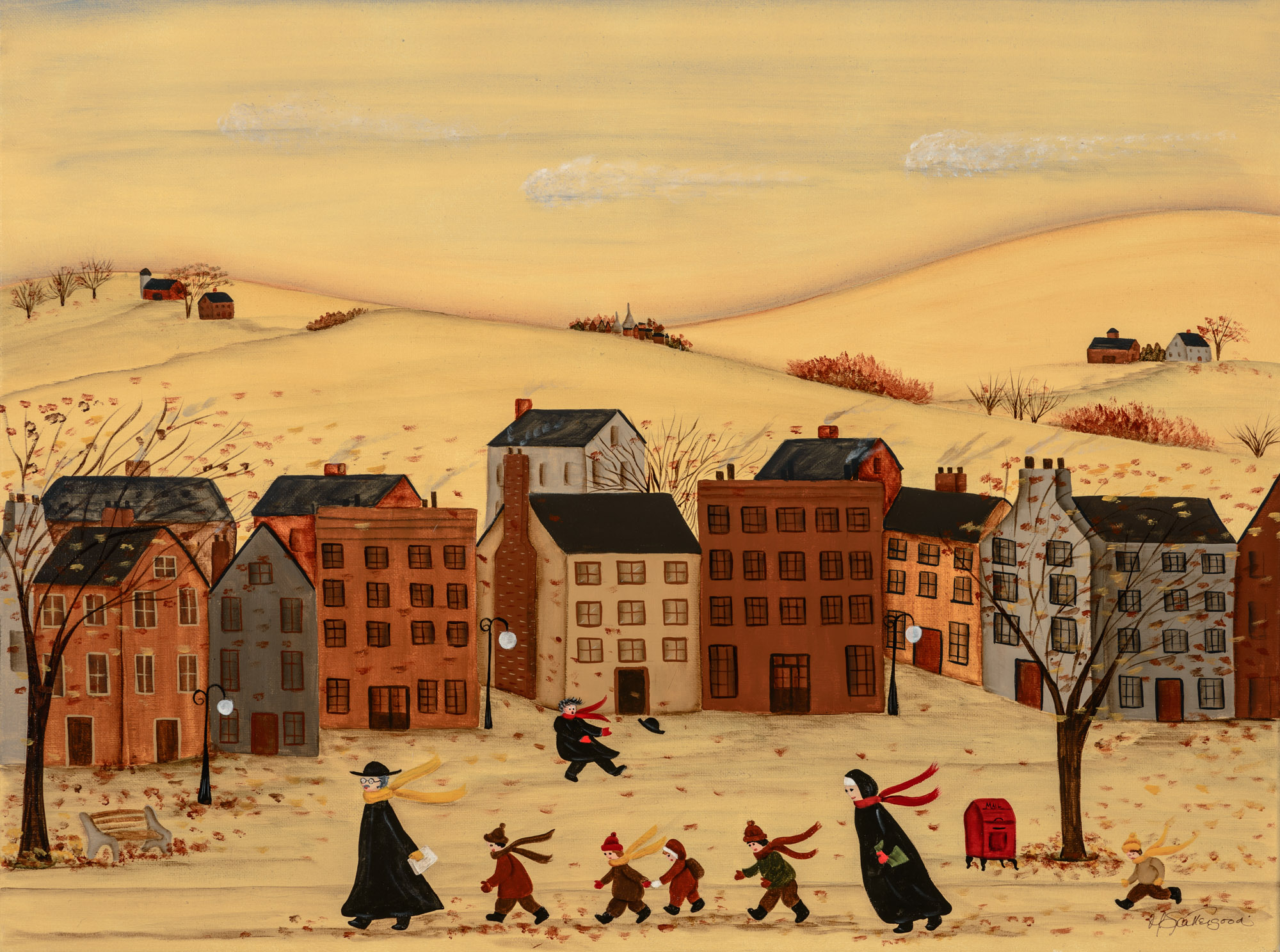 Heading Home
A typical November scene. Everyone hurrying to the comfort of home in the early evening of a blustery, late fall day.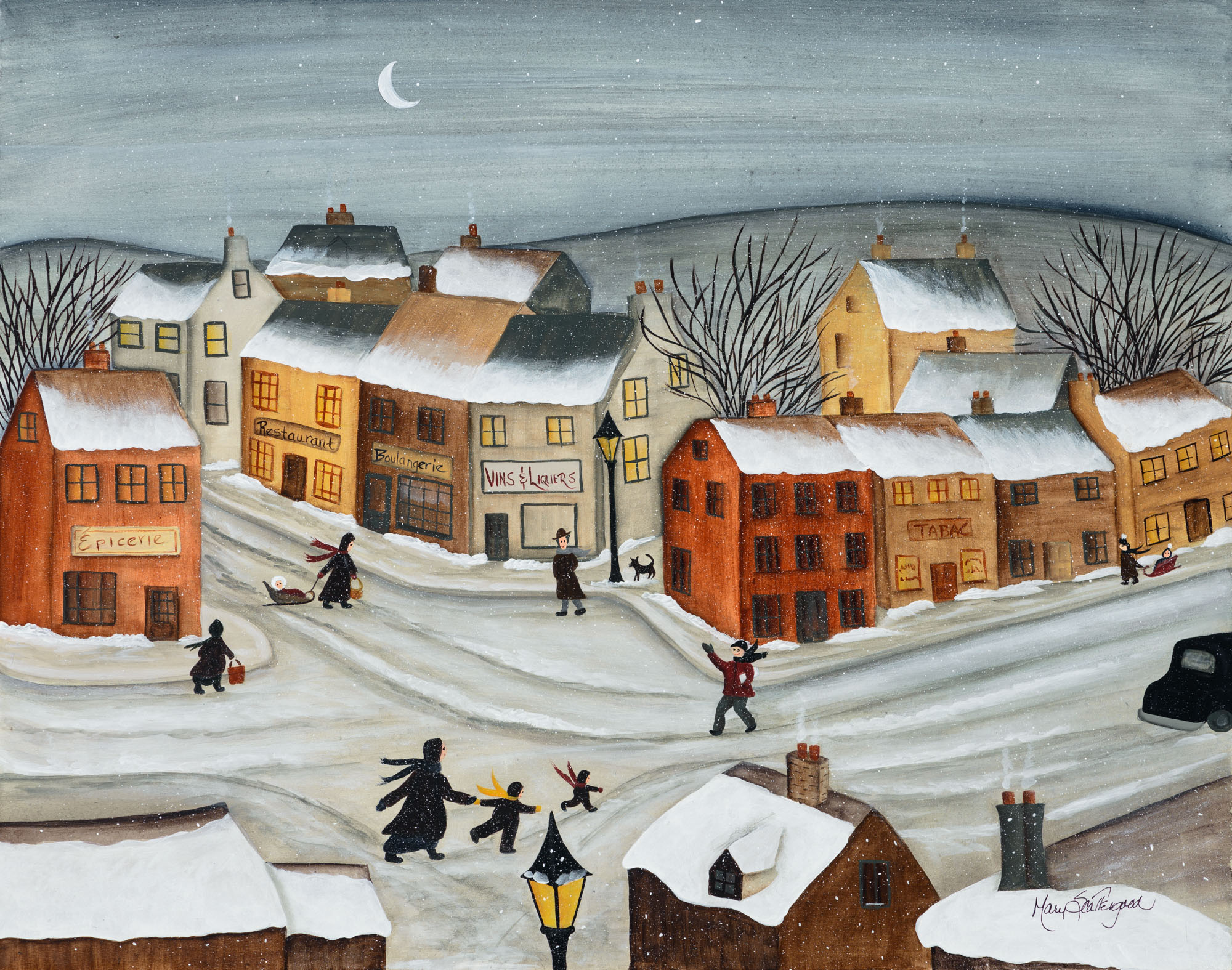 Bonsoir
Meeting up and hurrying home at the end of the day. Wishing each other a beautiful evening.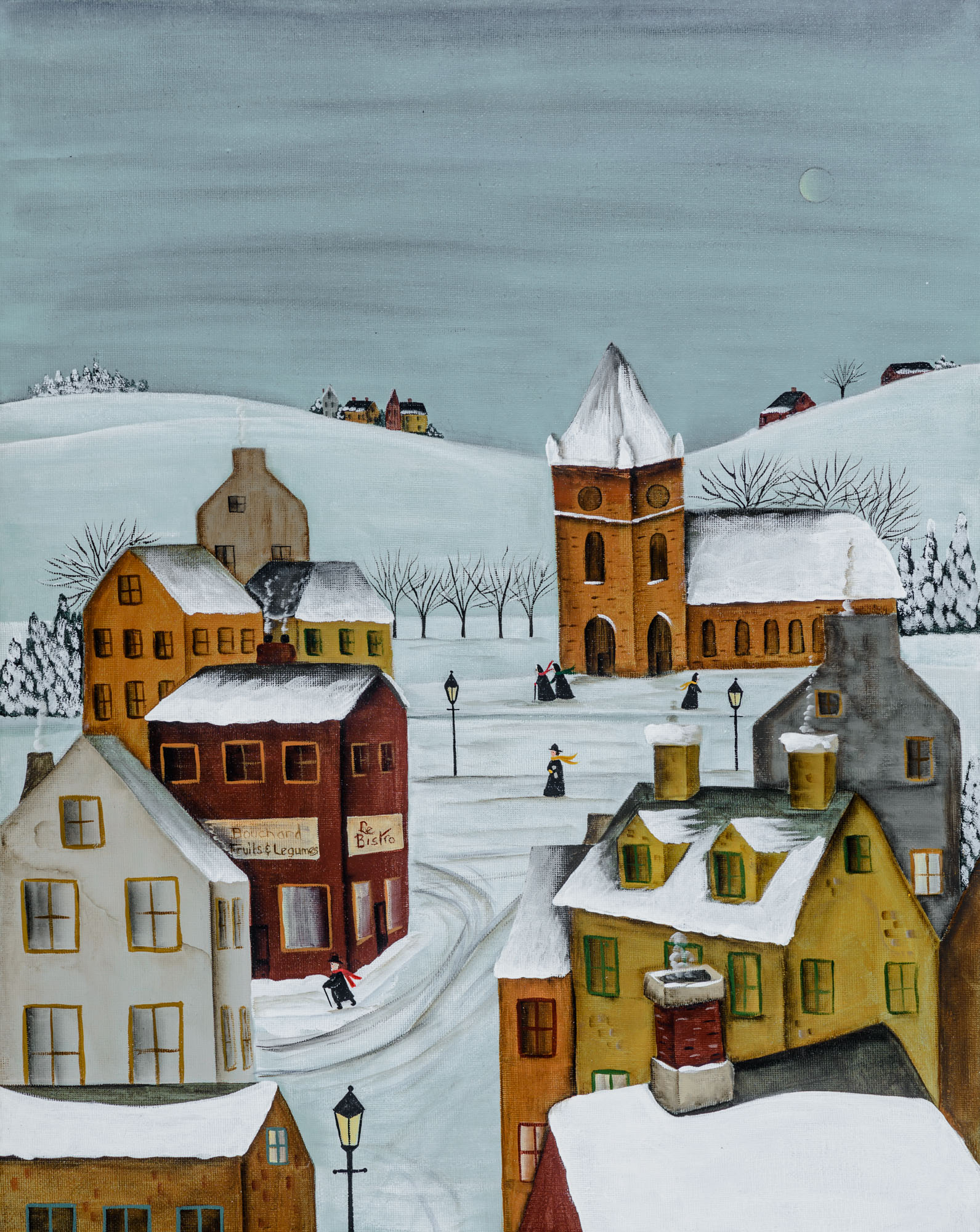 Winter Evening
There is something so tranquil about a cold, crisp, still evening in rural Canada in January.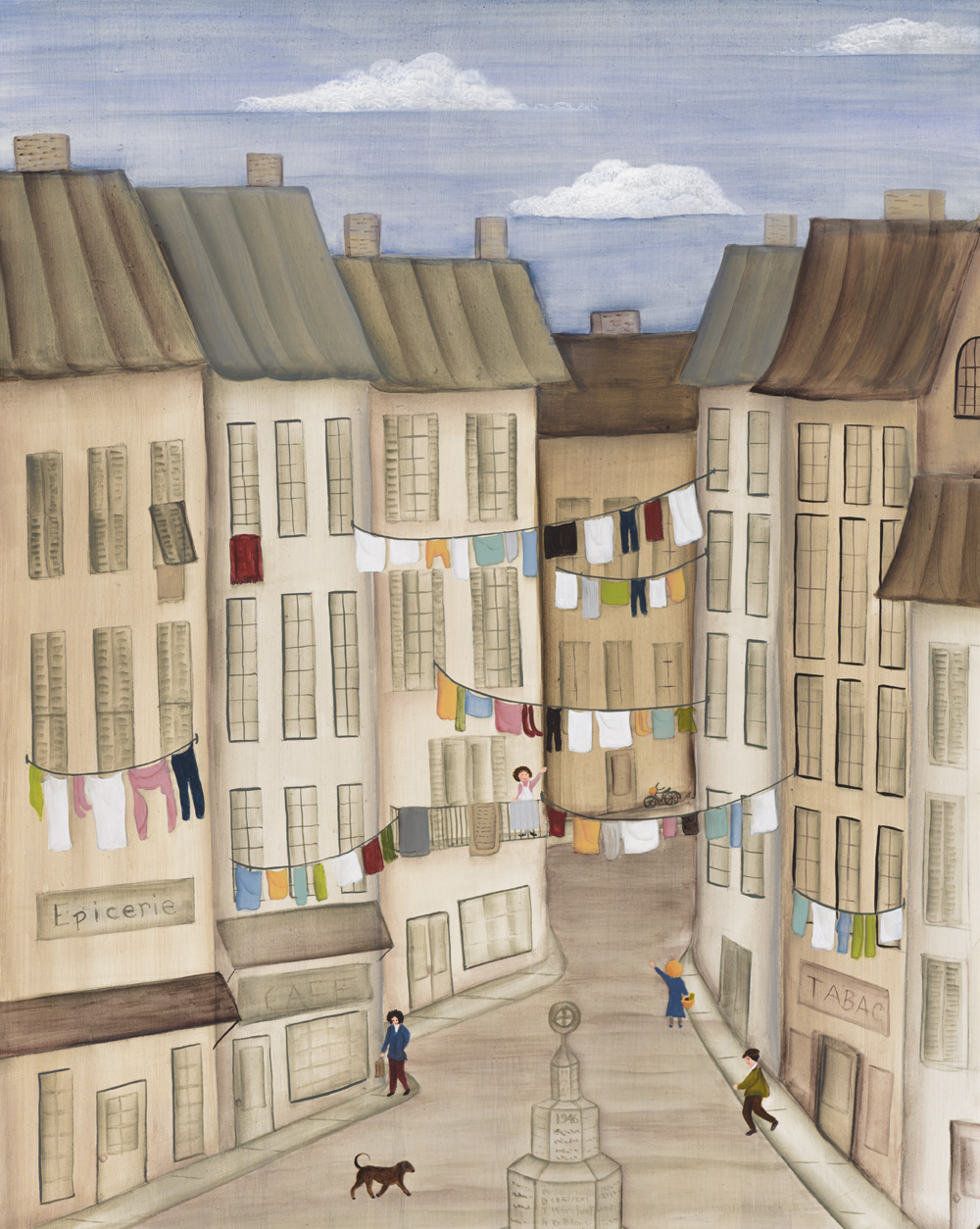 Lundi
Monday was always wash day when I was young. I noticed in the villages of France and Italy that it still is. I hope Lundi is still wash day Old Montreal.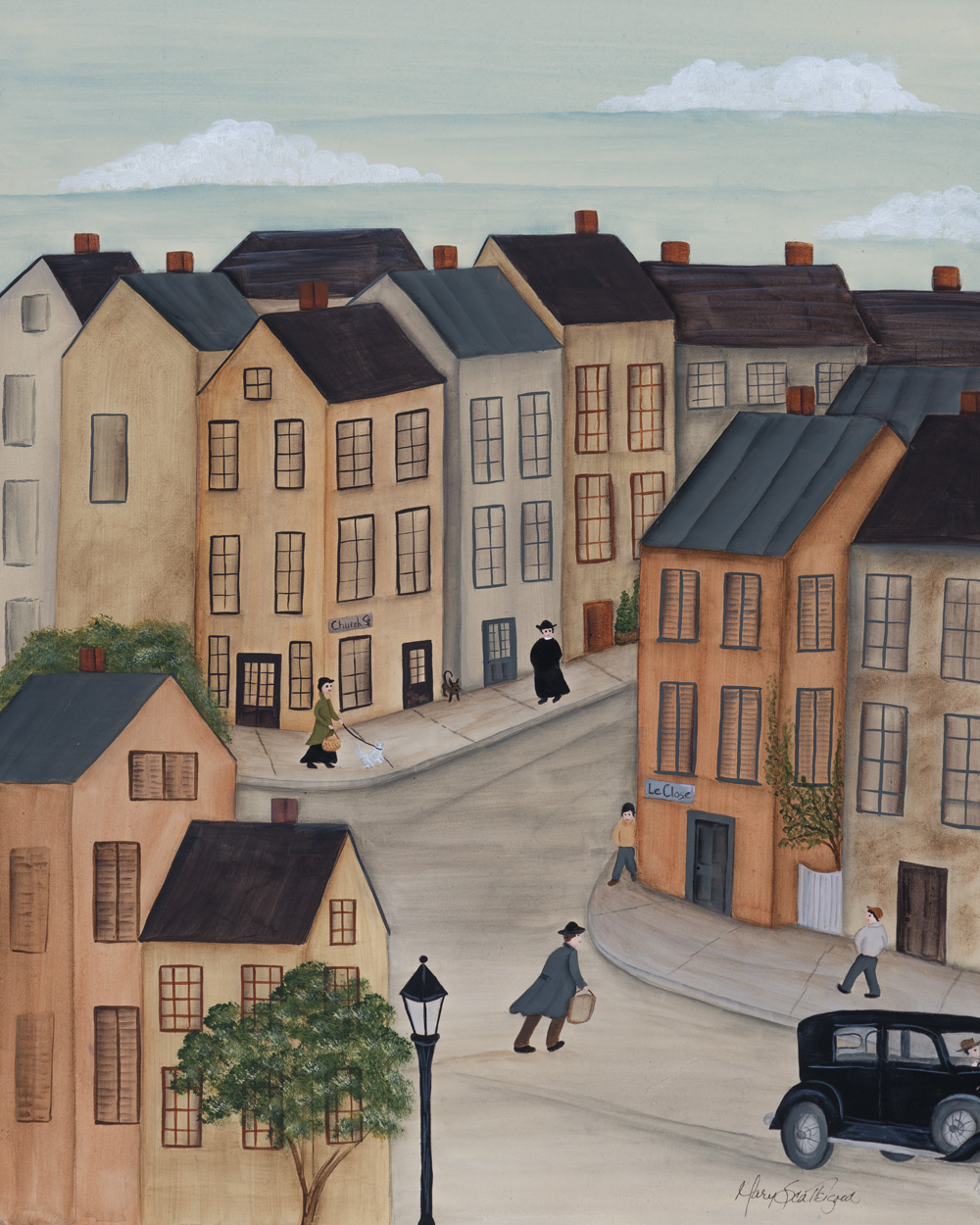 Mercredi
Mercredi, Wednesday, is the perfect morning for running errands in French or in English.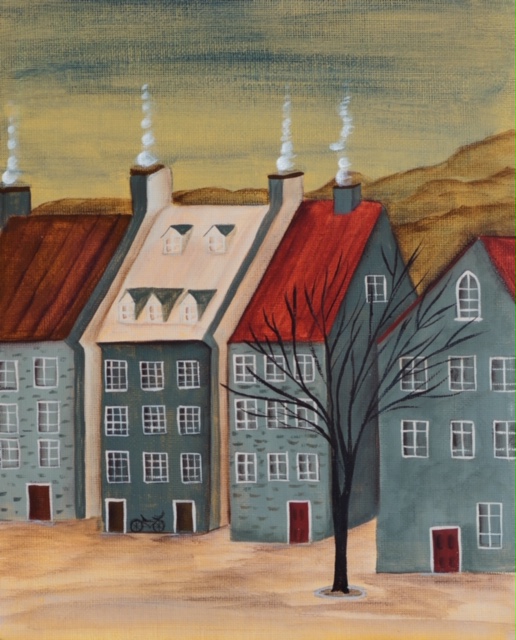 Maisons de Ville
Although my heart is in the countryside I have a great fondness for townhouses. I love the beautiful London row houses, the Circle in Bath and the lovely Brownstones of New York City. The most beautiful are the maisons of Old Montreal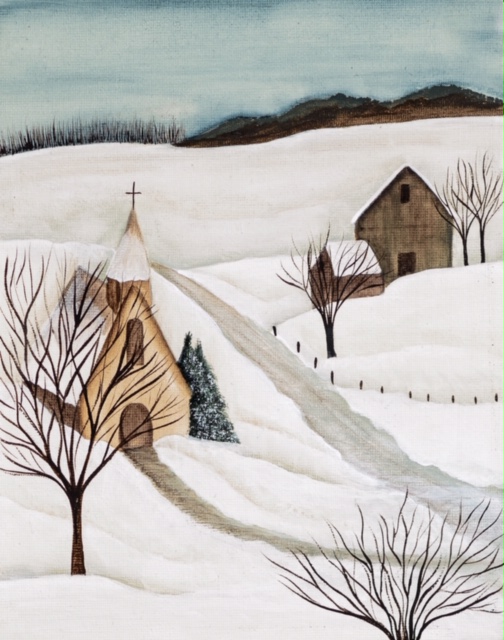 Eglise Rural
Traveling in Quebec as a child I loved the little rural churches. Every tiny village had one and they were obviously the centre of everything. Although we visited only in summer I imagined this little church in the formidable French Canadian winter.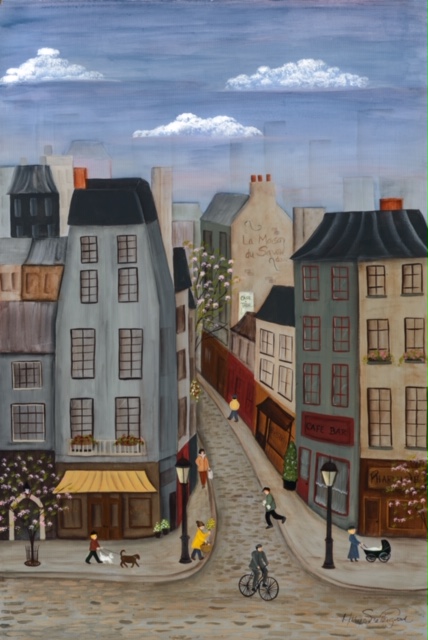 Au Printemps
La belle saison! Signs of spring are a welcome sight everywhere. Spring is especially welcome in Canada and I enjoy imagining spring in all the places I love.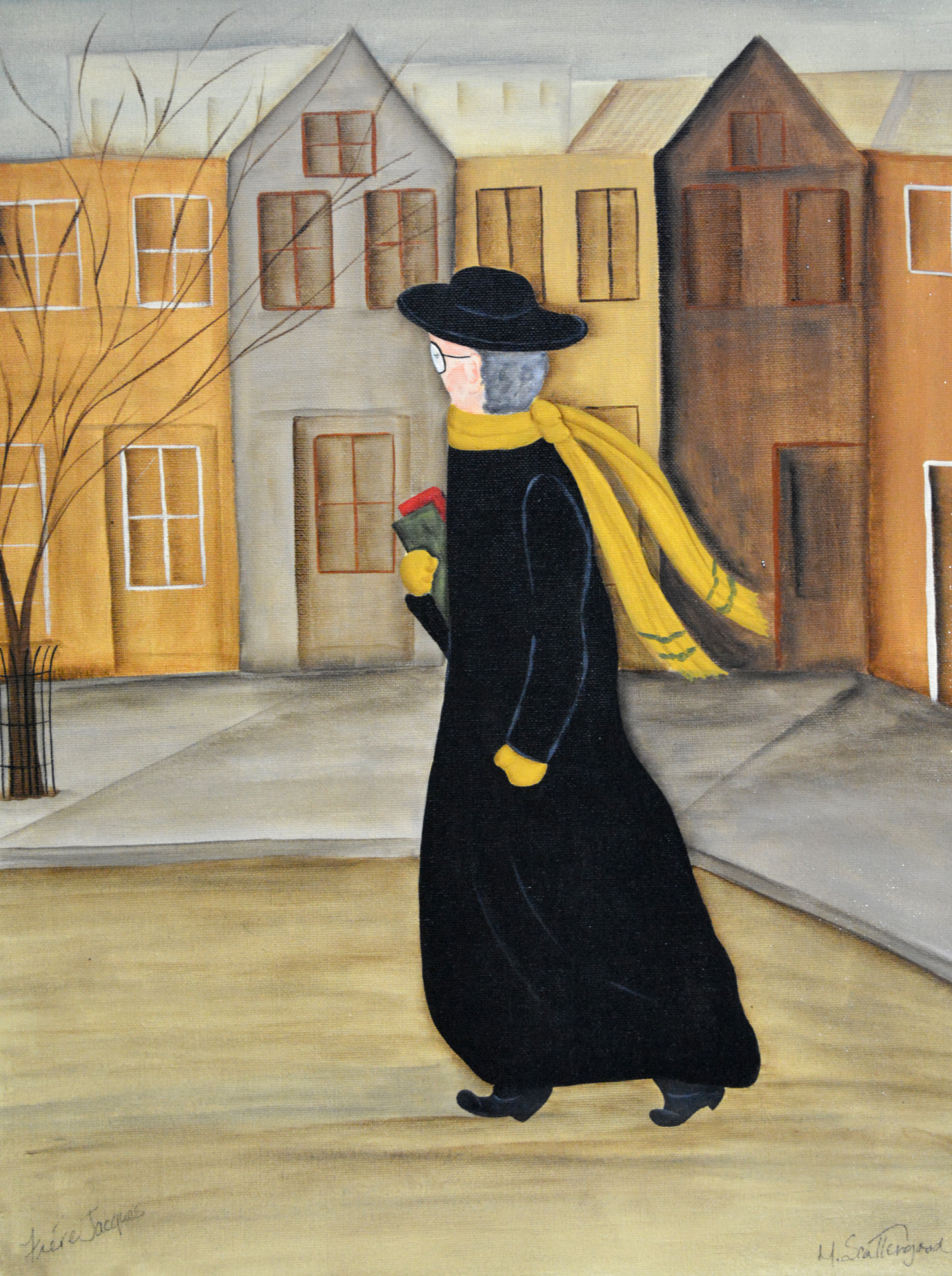 Frere Jacques
A popular French folk song which every eastern Canadian child learned at an early age. While working on the Montreal Series the song came to mind and this is my version of the famous 'brother John'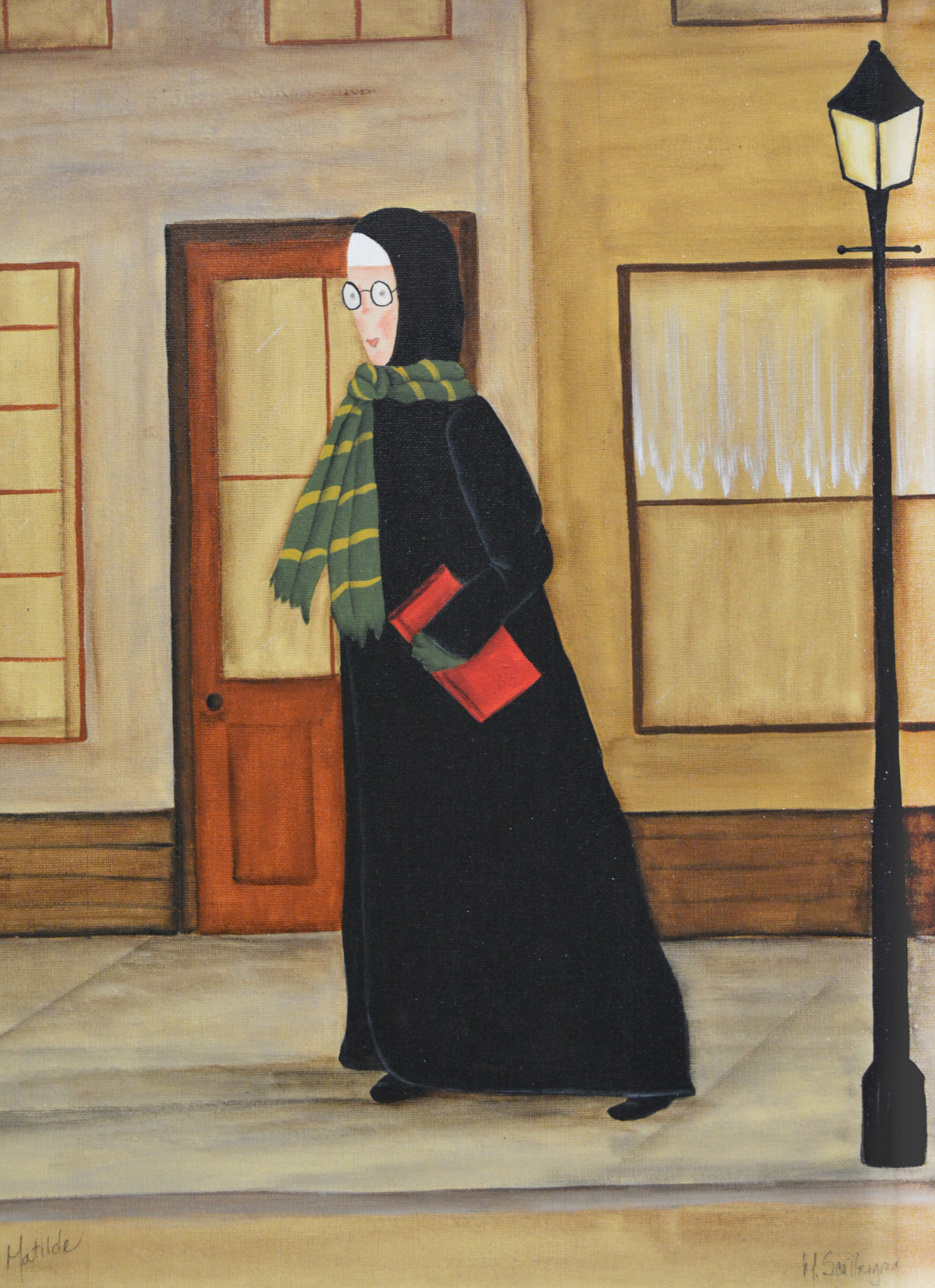 Soeur Mathilda
Visiting Old Montreal as a child I was fascinated by all the priests and nuns out and about. An important part of Montreal life at that time.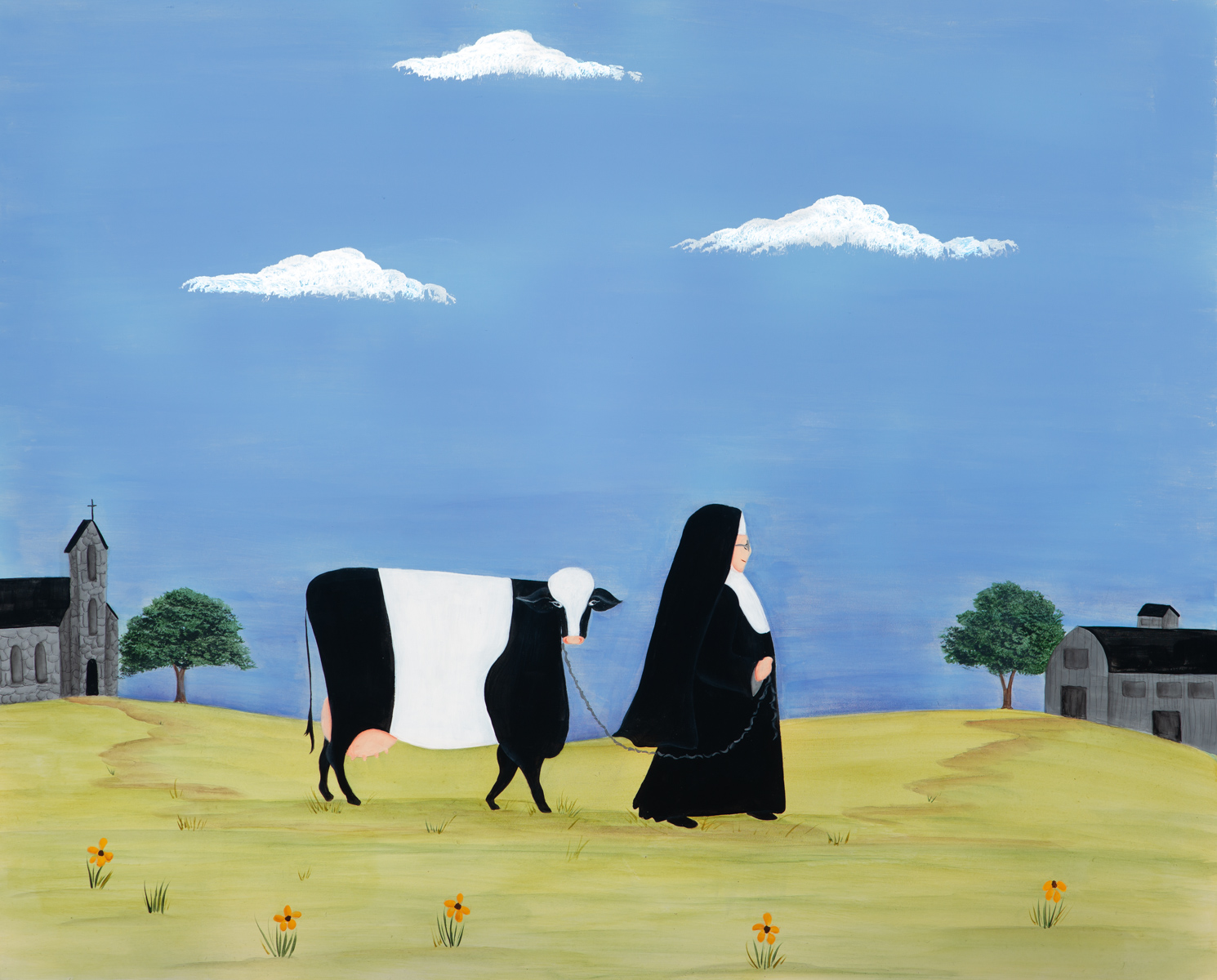 Coming Mother
Inspired by an antique door stop which I caught out of the corner of my eye as I left a curiosity shop in Watchet, Somerset. It materialized in this painting. I do love to paint the black and whites!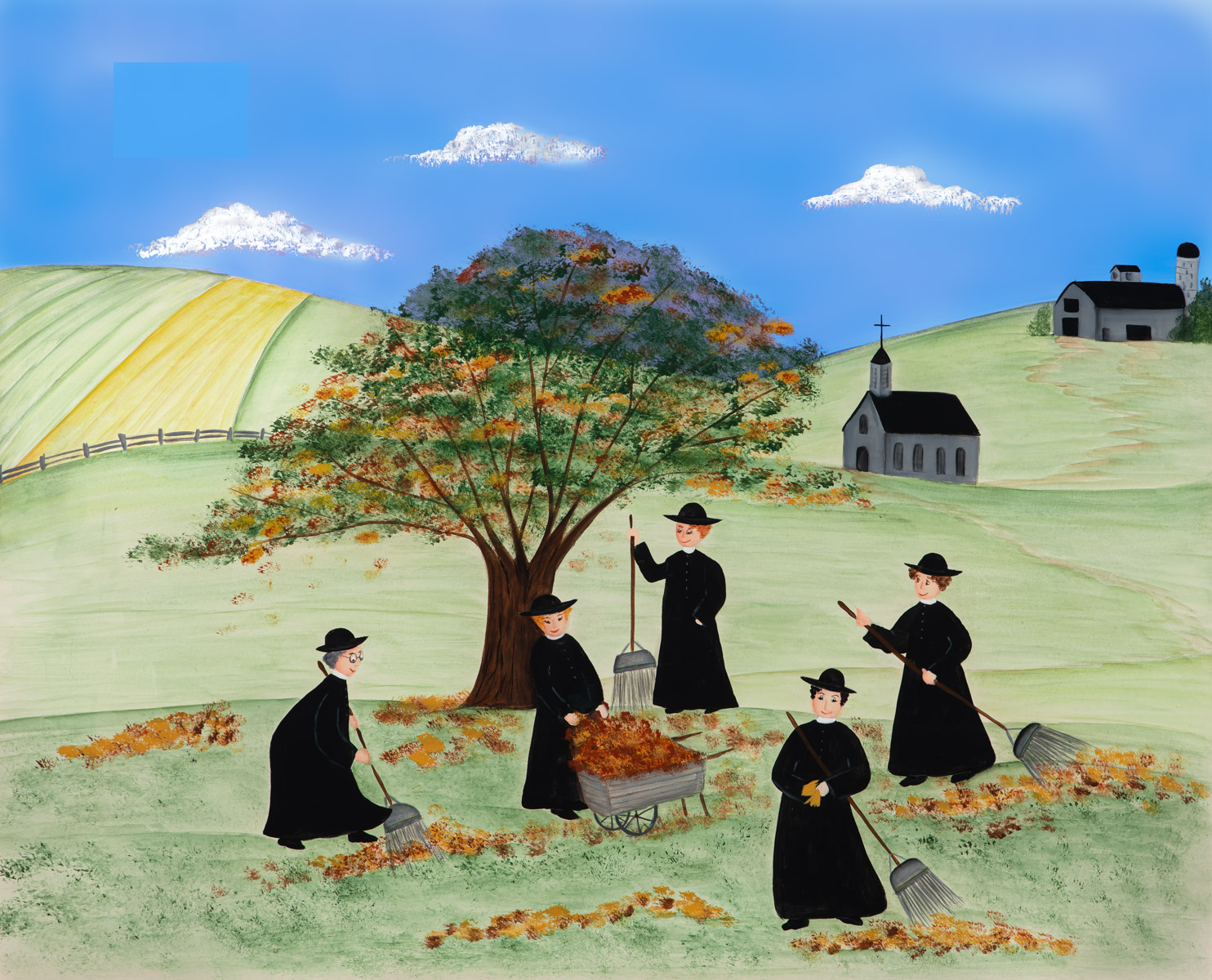 Fall Cleanup
The boys are busy helping Mother Nature.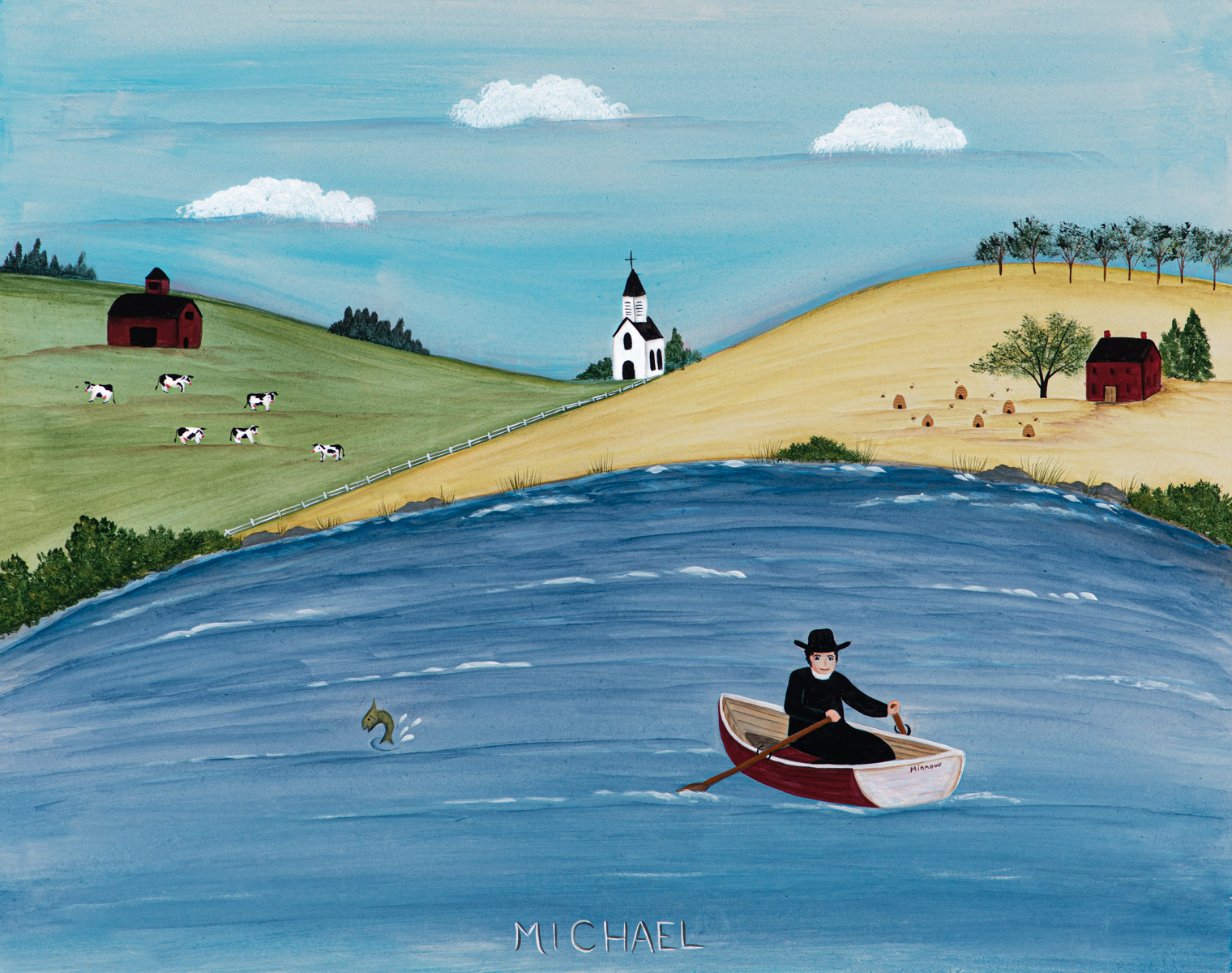 Michael
As I'm sure you can imagine I have loved folk music since my teens. I have belted out 'Michael Rowed the Boat Ashore' along with Peter, Paul and Mary, many times. Notice the 'Milk and honey on the other side'.