For information concerning purchase, please contact mary@maryscattergood.com
---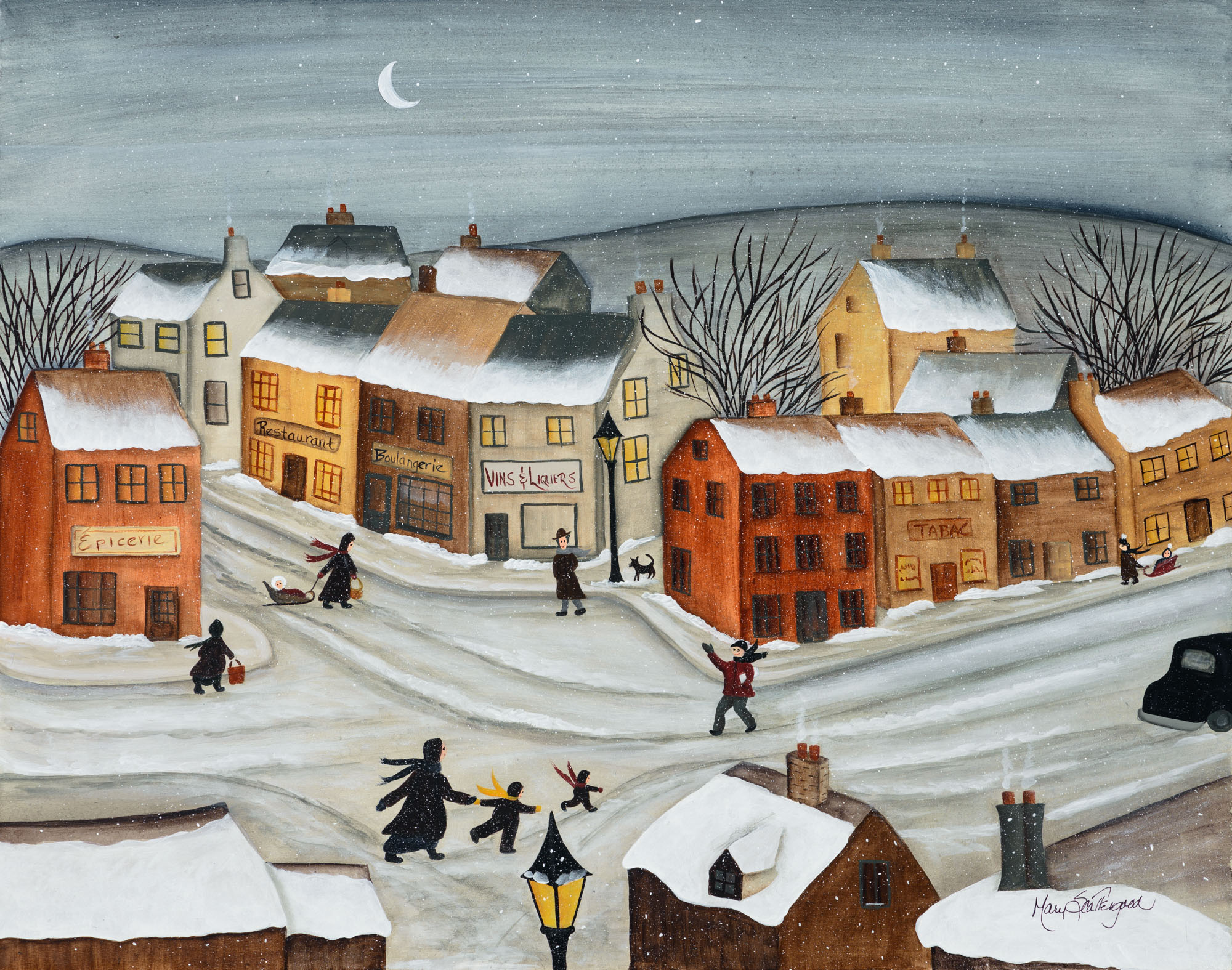 Bonsoir
Meeting up and hurrying home at the end of the day. Wishing each other a beautiful evening.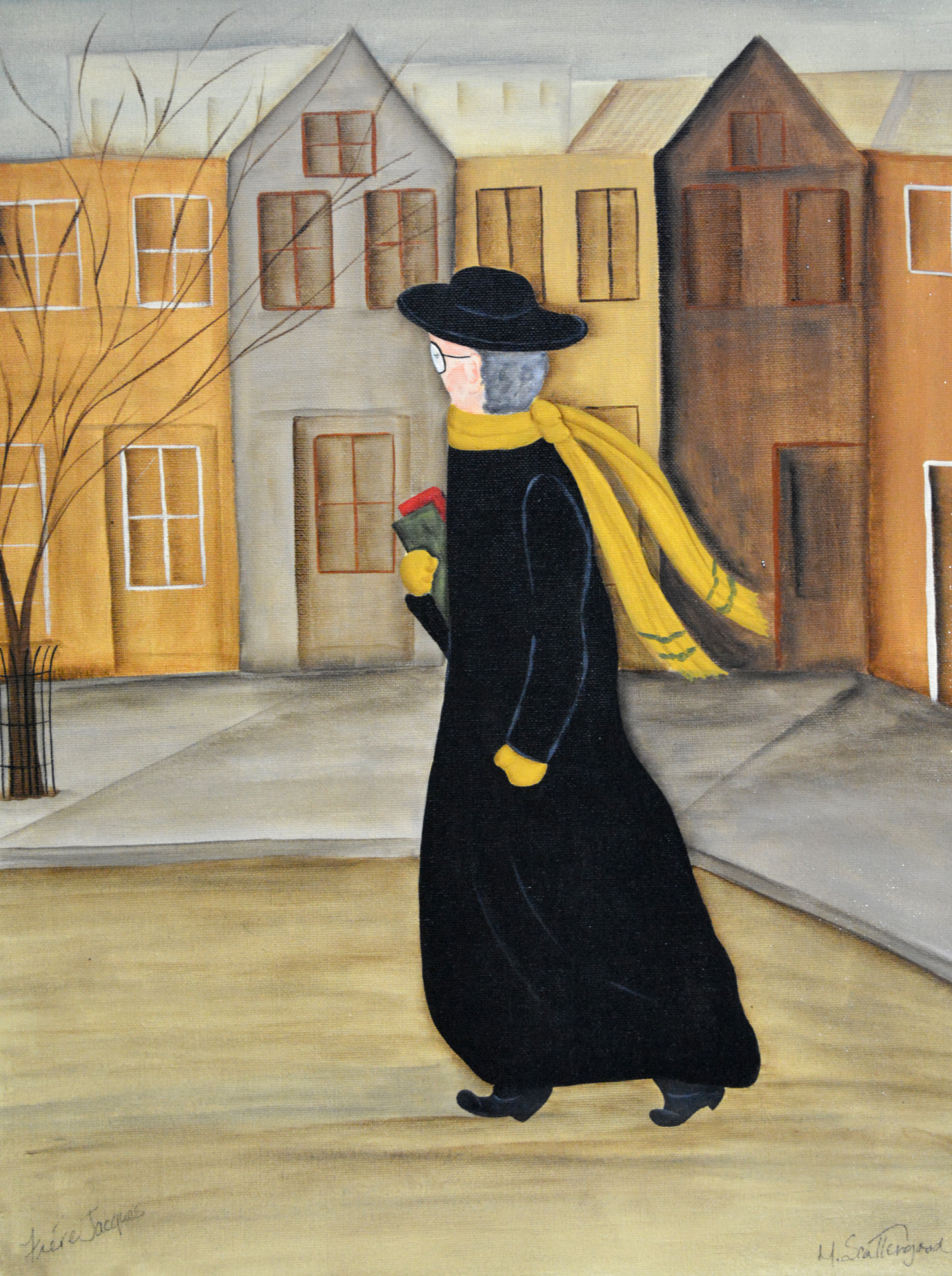 Frere Jacques
A popular French folk song which every eastern Canadian child learned at an early age. While working on the Montreal Series the song came to mind and this is my version of the famous 'brother John'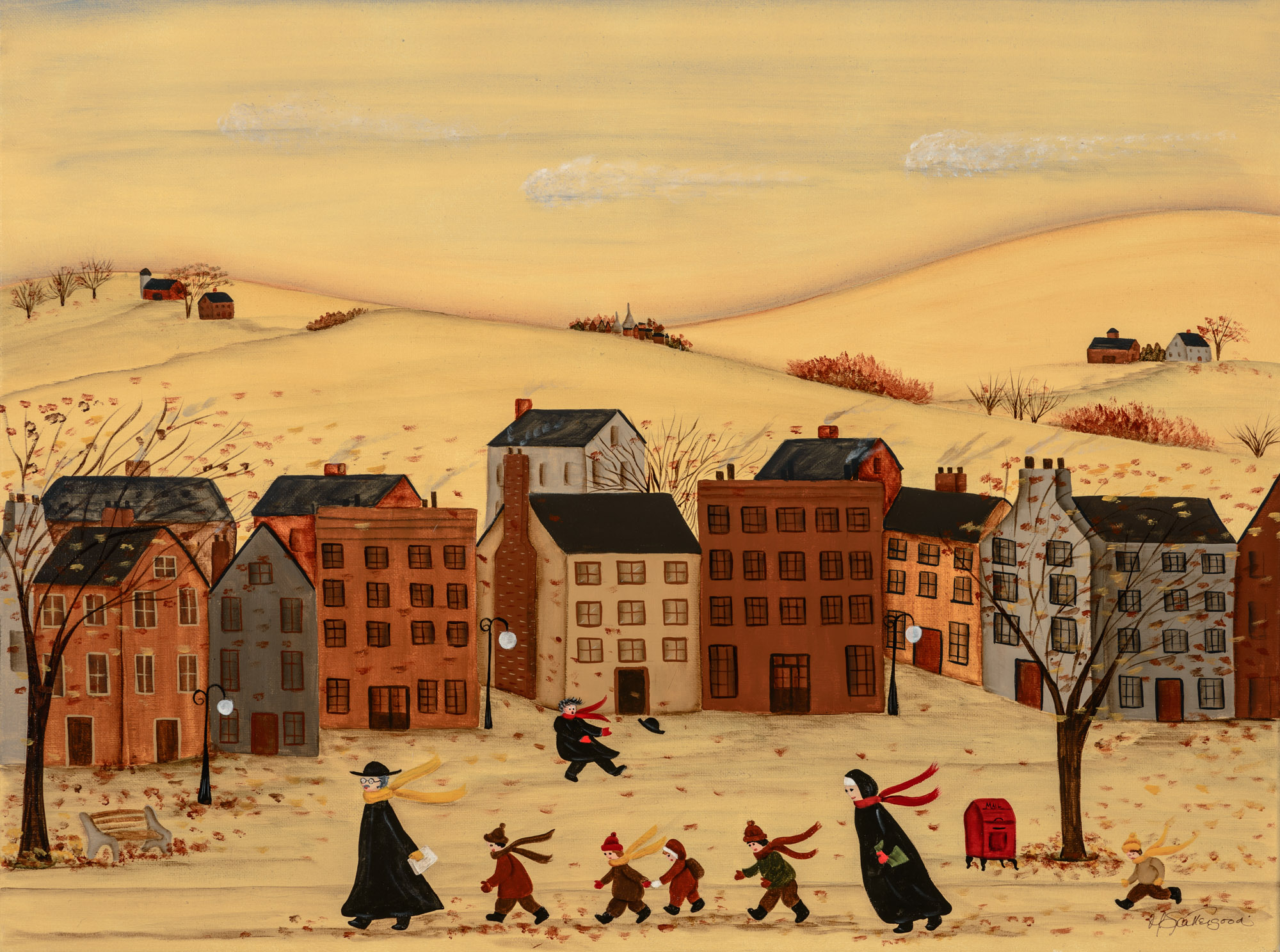 Heading Home
A typical November scene. Everyone hurrying to the comfort of home in the early evening of a blustery, late fall day.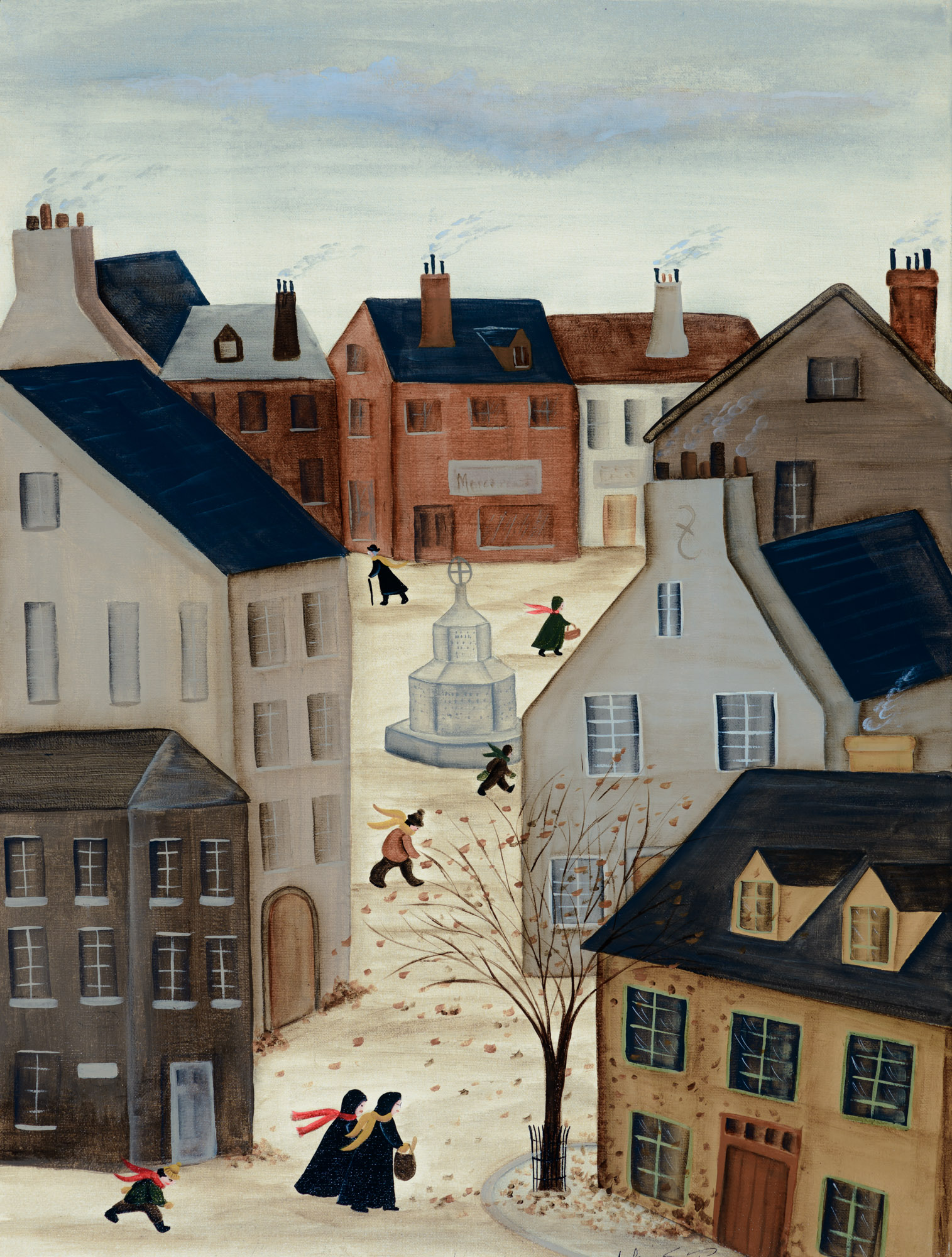 Old Montreal
I received a card from friends visiting Paris and for some reason it stirred memories of Old Montreal.  This is the first painting in the series: Old Montreal.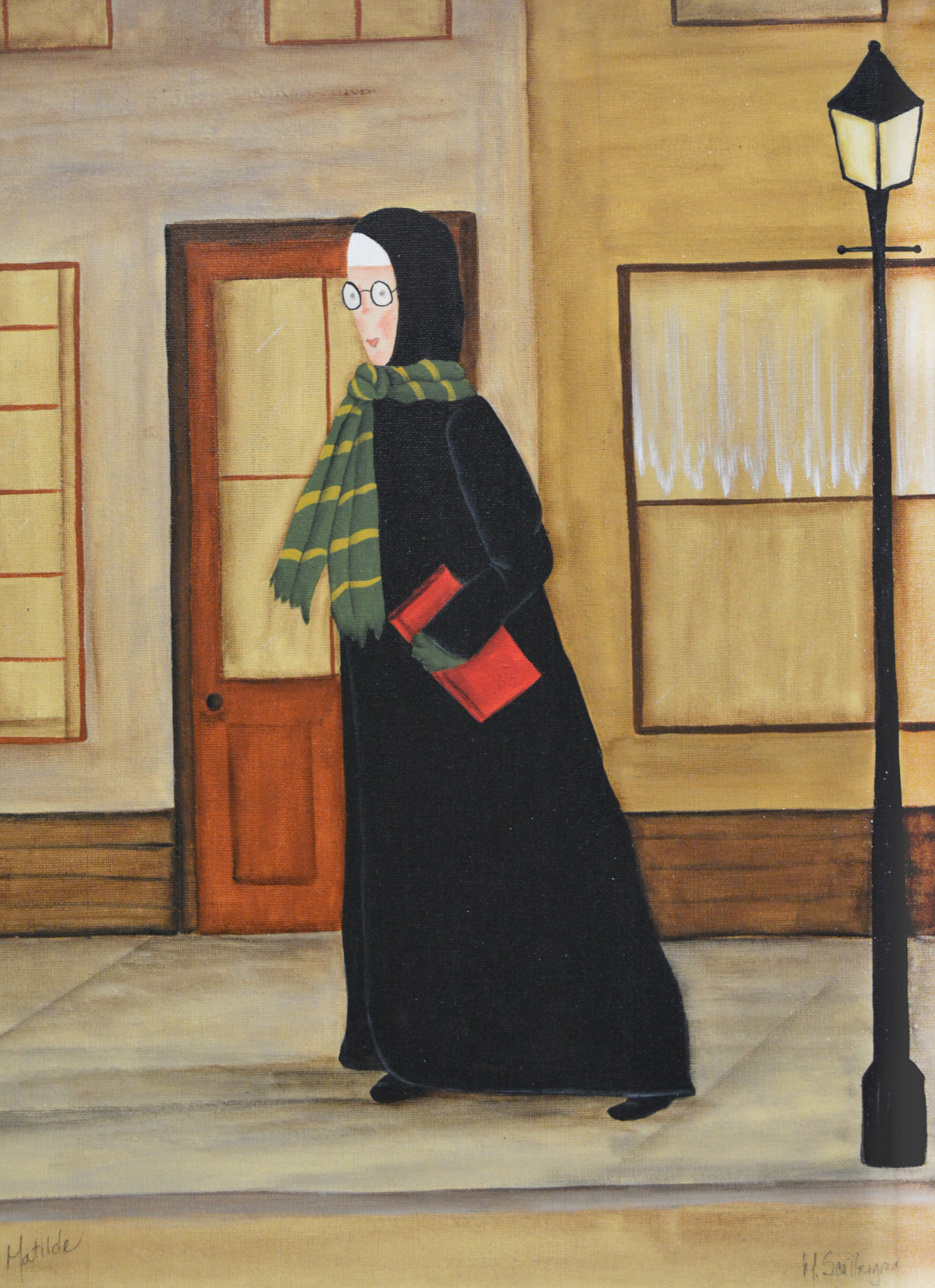 Soeur Mathilda
Visiting Old Montreal as a child I was fascinated by all the priests and nuns out and about. An important part of Montreal life at that time.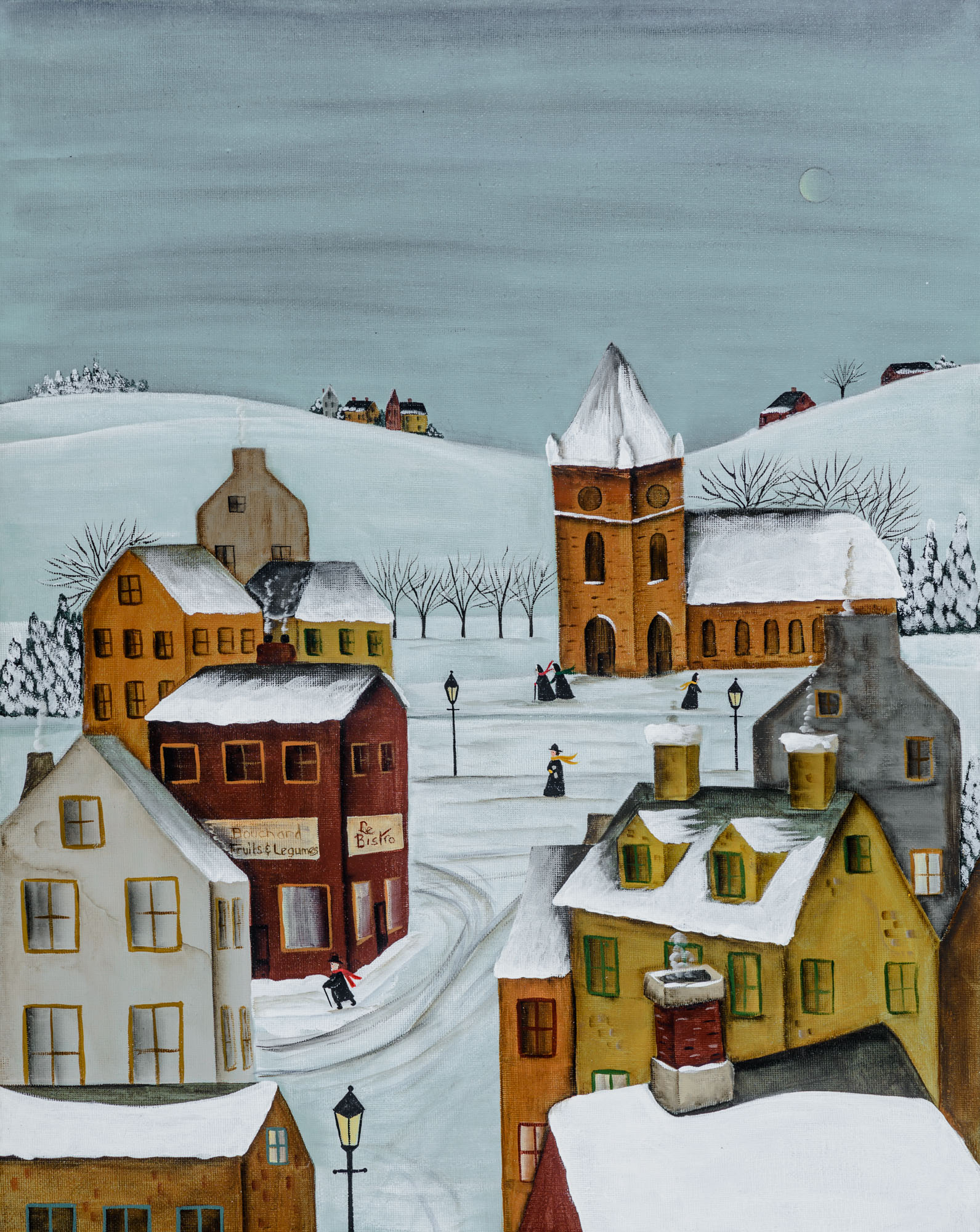 Winter Evening
There is something s tranquil about a cold, crisp, still evening in rural Canada in January.